Our first Nonprofit Partner of the Month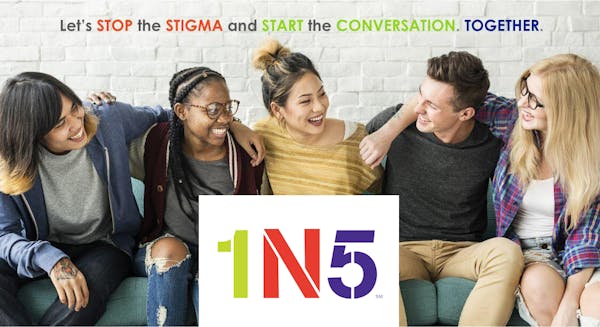 Big Ash Brewing is THRILLED to announce our very first Nonprofit Partner of the Month: 1N5 (1n5.org)
More than 1,000 nominations were made for several hundred different Nonprofit Organizations, an amazing out-pouring of support for groups working to make a difference in our community. We selected 1N5 to be our Nonprofit Partner for the month of October given their local roots, relationships with the Big Ash team, and the gravity and urgency of addressing the mental health challenges that affect one out of five teens and adults. We believe 1N5 has a very direct, practical and effective approach to addressing the mental health needs of our community that has been saddened way too often by the tragedy of suicide. It is a great honor to be able to support them in their mission. Please read more about their work at 1N5.org and join Big Woody and the Big Ash Brew Team on Saturday October 5th, in Mariemont, for 1N5's annual 5k "Warrior Run". Register on-line, select "Join Team" and enter your registration information.
The Big Ash "Nonprofit Initiative" consists of support on (3) levels; raising funds, promoting their mission and introducing volunteers, followers and donors to the organization. Given the great interest in the program we are looking to include as many nonprofits as we can and will announce each one in advance of their month. Keep a look out on social media, email and www.BigAshBrewing.com for more information about the program, our Nonprofit Partners and scheduling of events.
Thank you for your interest in our program and your support for our great community.
Dave and the Big Ash Brewing family